Guest Book Reviews
As well as the reviews and testimonials that have been emailed into us – found on the previous page – we also get comments from guests in many other forms. We prefer apartment guests to comment on our Google page (see box for details) or to send in an email – but in the end we are happy to hear any way that suits.
Below you will find a few typical examples of the non-emailed comments we get – anything thing from Guest Book entries to handwritten notes left on the table!
Comments from the Prestige Apartments Guest Book ...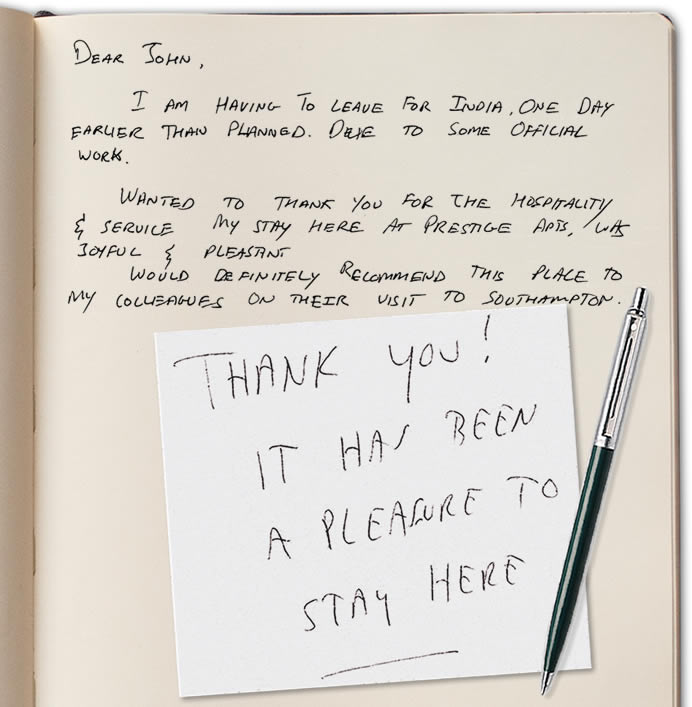 Adding a review or testimonial:
Handwritten notes and verbal comments are welcome, but we prefer to hear your experiences and impressions via our Google review page: Prestige Apartments add review (new window), or add one to our Facebook page (new window), or send us an email. So, if you've stayed as a guest with Prestige Apartments and would like to add you own review, please do it that way if you can.