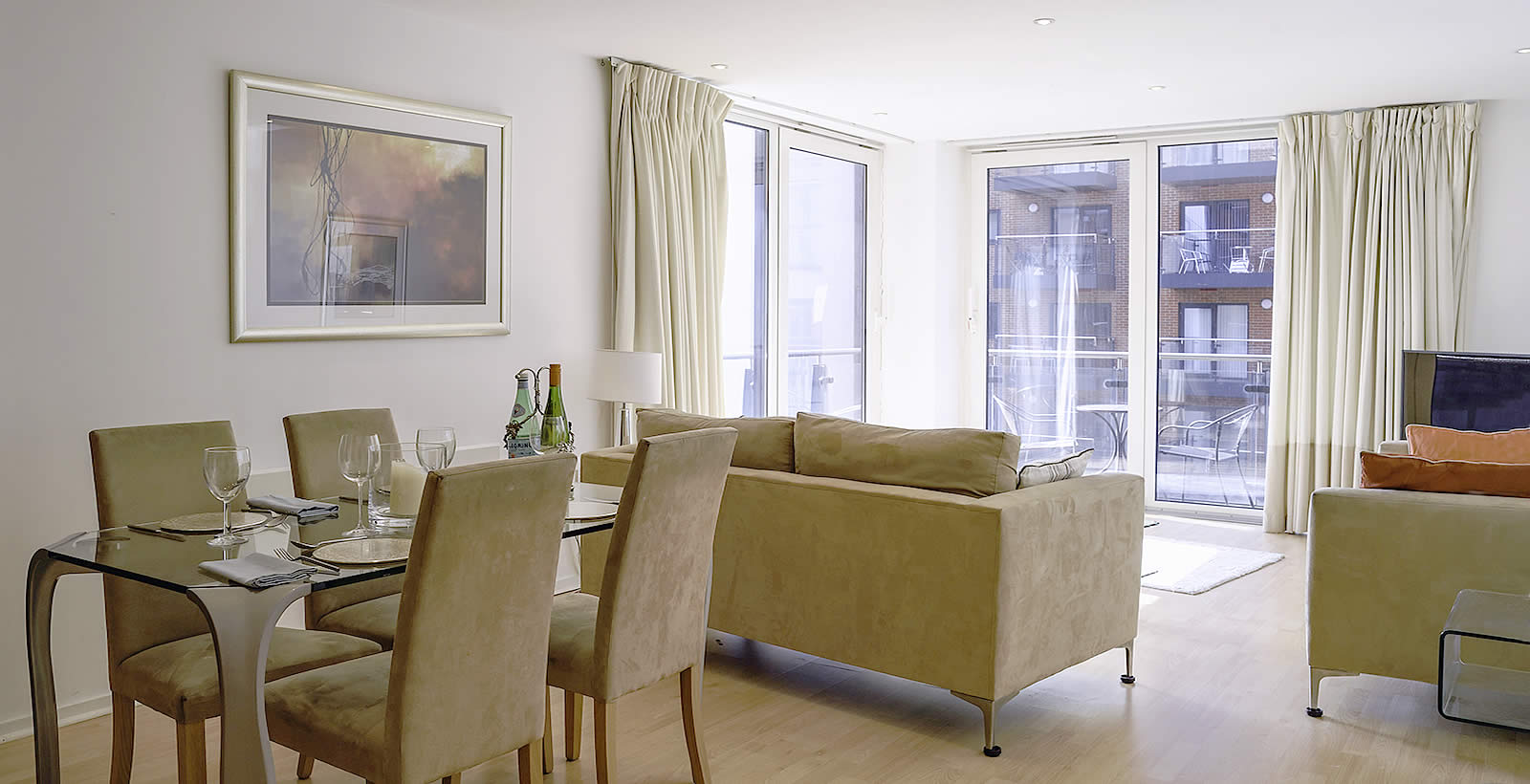 Self Catering Accommodation Southampton
Prestige Apartments Southampton provide executive self catering accommodation Southampton visitors love! We are proud to support our local economy and business community with our deluxe short term lets.
Our properties range from 1 to 3 bedrooms and all boast sleek, modern interiors, designed with you in mind. We think when you visit our waterfront city, you should enjoy a home away from home atmosphere. That's why we pride ourselves on stocking all our self catering accommodation Southampton with all you need to just turn up and start living!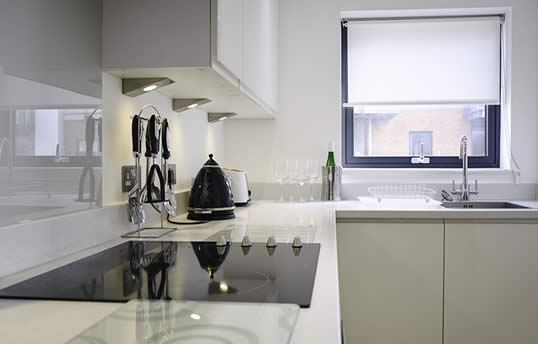 Self catering accommodation Southampton is popular for short-term and long-term stays. Prestige Apartments provide accommodation solutions for those in the interim of relocating, visitors and patients at nearby health facilities and visiting businessmen. Our solutions are quite so popular due to fantastic locations with easy road, rail and ferry access, but also because we combine the luxury of hotels with the space and privacy of a home, including:
Fully furnished & elegantly decorated spaces
Separate sleeping and living quarters
Central heating
Fully equipped kitchens, including tea and coffee making facilities
Deluxe, hotel-standard bathrooms
Deluxe, hotel-standard linens and towels
Business standard, high-speed WiFi
TV and DVD player
Regular maid service
Laundry, dry cleaning and ironing services*
Business services*
Free Parking*
Arrival And Departure At Our Self Catering Accommodation Southampton
We can arrange a chauffeur service to and from Southampton airport or railway station. If you are arriving by alternative means, we can provide a free pick up service within a 15 mile radius. Do not hesitate to get in touch to discuss arrival or departure transport. We will always strive to accommodate you or will be able to advise on your route options.
All guests will be personally checked in and notified of all relevant information, including safety procedures and use of appliances!
You can maximise your time in Southampton and take full advantage of our convenient locations and visit all the fantastic local eateries and dining options. Prestige Apartments Southampton service includes an arrival day shopping service. We can stock up your self catering accommodation Southampton so your groceries are waiting for you when you arrive. To arrange this service, just place your desired order at Sainsbury's, Waitrose or Tesco and have it delivered to our offices. We will ensure the delivery is taken promptly and then unpacked and stored for maximum freshness. This service means you can eat-in, without taking extra time to shop! Please notify us before you place your order, but we will always be happy to accommodate your requests.
The Prestige Apartments Service
Prestige Apartments are proud to provide a fantastic and well regarded service. Our customers return again and again, in fact, we have an incredibly impressive 75%+ customer return rate! We are locally run accommodation providers who have lived in and loved Southampton for decades. We like to think we are small enough to care and big enough to accommodate your needs. Do feel free to ask us any questions you have about the area or during your stay.
As a genuine provider for self catering accommodation Southampton, we promise that you will always deal directly with us, whether you are booking on behalf of your company or yourself. We address all concerns as quickly and efficiently as possible and strive to go above and beyond for our esteemed clients. Another benefit of booking with Prestige Apartments Southampton is that we are locally based and will always be on hand or nearby when you need us, 24 hours a day!
All our Self catering accommodation Southampton options are contemporary and elegant spaces with all the luxury of hotels, except we provide more space and much better value for money!
Get in touch to book a private apartment for you or your business, today! Alternatively, never hesitate to get in touch with any queries if we haven't answered them already.
*Some services are only available upon request. Please note, free parking is available at the majority of our self catering accommodation Southampton