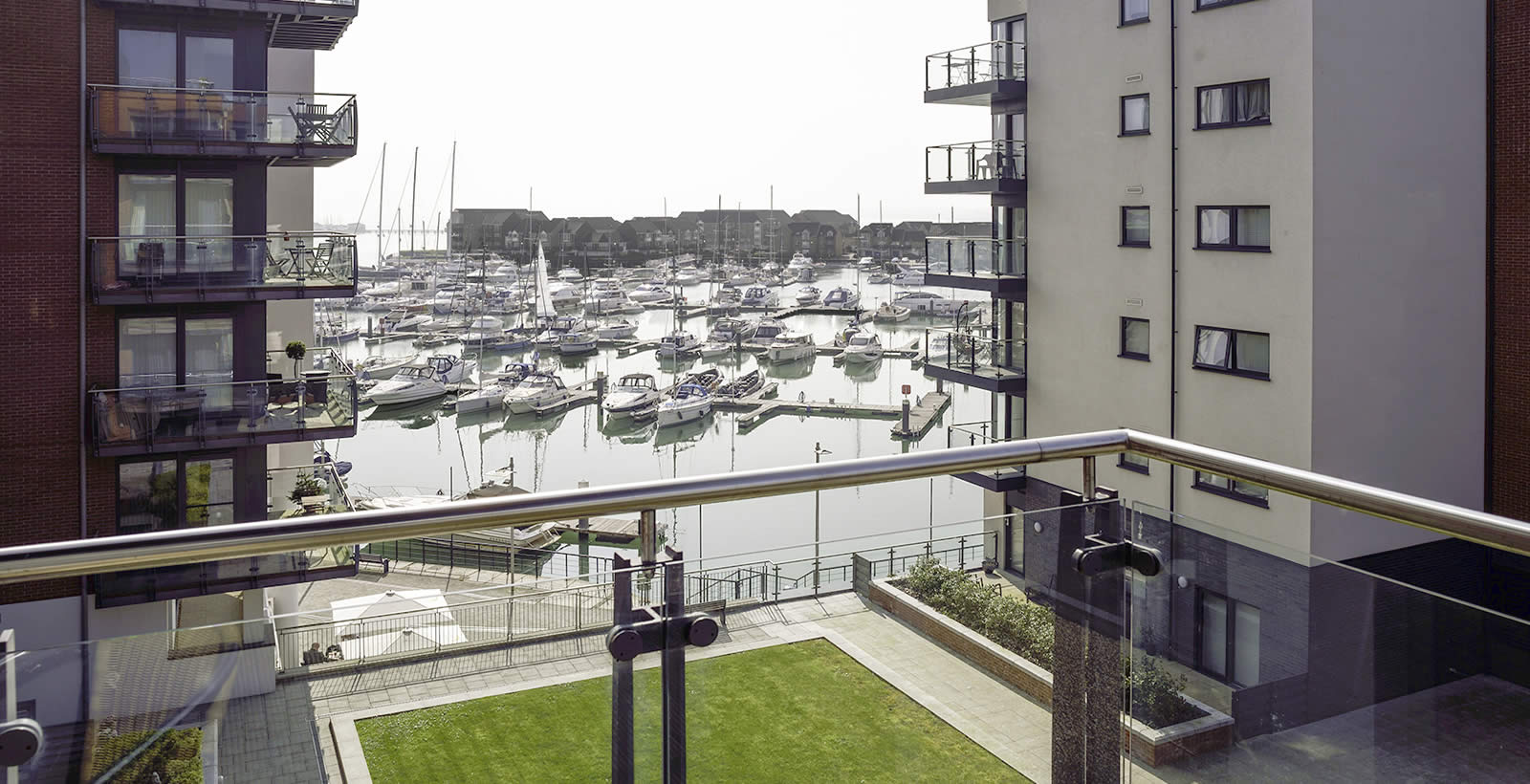 Executive Serviced Apartments Southampton
Our prestige serviced apartments specialise in catering for visiting executives and those business travelers looking for a week-long or even an extended stay in the Southampton area. All of our apartments are deluxe, fully-serviced properties with all the amenities and comforts of home. Our business clients with hectic, demanding schedules love the freedom of staying in our executive serviced apartments Southampton.
Why Choose Our Executive Apartments Southampton?
Every property is decorated in a sleek, elegant style with comfortable furnishings and contemporary appliances. Our kitchens are attractive as well as functional, with everything you will need to prepare your meals from the comfort of your own apartment. Every executive bathroom has a luxurious hotel-style finish but benefits from all the comforts of home. Our superior double beds all have plush, hotel-grade duvets and pillows, so you can enjoy the only good thing about staying in a hotel, but with all the privacy and freedom of your own executive apartment. Many of our apartments also boast balconies and stunning vistas across the Southampton marina.
The portfolio of executive serviced apartments Southampton include one, two and three bedroom options. This provides you with the flexibility of travelling as a group or individually. If you prefer the privacy of a one-bedroom executive serviced apartment Southampton, don't worry. Our properties are all ideally situated in purpose-built, central locations around the city so that you can still benefit from close proximity to colleagues or associates staying in the city.
Prestige's executive serviced apartments Southampton all have communal areas suitable for dining and an evening of relaxation or entertainment with modern televisions and business WiFi. You will be at-ease to finish your work from the sofa or collaborate together when you stay with Prestige Apartments Southampton.
Get in touch to view or book our executive serviced apartments Southampton today!
These fully serviced flats and apartments are ideal for business executives, contractors and freelancers wishing to rent short-term. Ideal also for university and hospital employees on short contracts, and lecture staff visiting the city.
The apartments are fully furnished in contemporary style and come fully equipped with up-to-date quality appliances and great views! A full range of benefits come as standard, with additional services available on request. Business services such as WiFi, internet connection and secretarial services are available, making these apartments ideal business executive lets.

Best Apartments For Business In Southampton
Our executive locations match the convenience and standard of our deluxe apartments. We have modern properties available in the Chapel Riverside area and in the Ocean Village complex on the waterfront.
Business visitors to the nearby port or marine engineering industry love the locations of our executive serviced apartments Southampton. Our corporate clients return to us again and again to enjoy our comfortable, stylish apartments,
Situated in the heart of Southampton, our executive apartments are ideally located for access to the nearby Southampton airport with international, domestic and private flights. You will find yourself walking distance from ferry links across the Solent or into mainland Europe, as well the overland rail into central London. We are happy to arrange a hire car of your choice for you to pick up from any local transport hub.
For executives travelling to companies in the Southampton and Fareham business parks, or to nearby hospitals, we can advise you on the best routes and means of transport. We will be happy to advise you, whatever your request.
All of our executive serviced apartments Southampton benefit from our extensive services list. We offer a complimentary weekly clean, shopping and laundry services, including dry cleaning. Get in touch for more information about our executive packages, or book today on 0800 043 0061 or 07989 386 460.
Executive or employer looking for accommodation?
If you're a business executive, contractor, freelancer or employer seeking a serviced apartment in central Southampton please get in touch. Sort out your business accommodation needs with one quick phone call by dealing direct with Prestige Apartments Southampton.