Your own apartment: the inexpensive alternative to Southampton hotels
As an alternative to a hotel in Southampton why not consider a fully serviced apartment, offering all the comfort and facilities of a home, but with the organization of a four star hotel.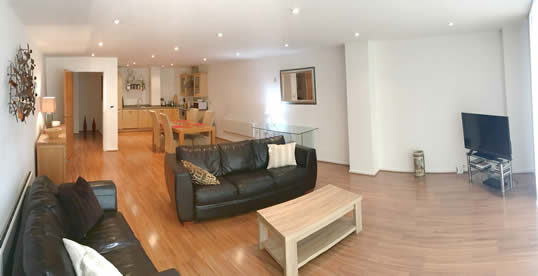 Compare the living space and prices of a typical Southampton hotel with those of our quality apartments here:
Why pay expensive Southampton hotel rates?
Why pay for expensive hotel rooms when our quality serviced accommodation will give you equivalent services, far more privacy, convenience and living space – at prices better than hotel rates!
• City centre locations.
• Rental rates that Southampton city hotels will find hard to beat.
• A match for hotel quality, services and standards.
• Short-term or long-term rentals.
• Prestige Apartments staff available on-site for 24hrs a day.
• The space, comfort and privacy of a home from home.