Prestige Apartments Southampton News & Blog
Bringing you the latest news about our serviced apartments and other accommodation in Southampton; news about Ocean Village, Chapel Riverside and other areas where we have property; news about Southampton and Hampshire of interest to guests, and relevant news regarding property rental and lets in general.
A message from our managing director – COVID-19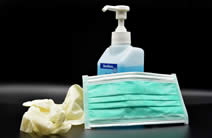 "With so much uncertainty right now, I wanted to reach out to assure you that we are here for you. We shall remain open for business; be it with masks and gloves – which will also available for all guests. Our staff will guarantee to remain at least 2 metres away from you at all times and all of our properties have been steamed cleaned and disinfected. The health and safety of our guests, suppliers and team is more important now than ever.
We know many members of our community may have been directly or indirectly impacted by the Coronavirus (COIVD-19) if you find yourself in need of a place to stay due to these unprecedented circumstances, we can guarantee you complete isolation.
Please let us know, our apartments are immediately bookable our personal service open from 6 a.m. until 9 p.m. and there's also a 24/7 answering service.
Please do not hesitate even if you only need assurance we are here for you always. Not only did England win the war but we can now beat this between us.
God Bless you all."
DATE: 14 October 2019
Serviced Apartments Near Bournemouth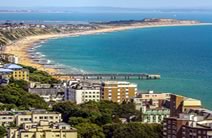 Bournemouth's business market is on the rise and Prestige Apartments serviced accommodation offers solutions for those seeking something more than just a hotel room. In addition to excellent amenities, our apartments provide guests with opportunities to stay somewhere with easy access to corporate hotspots such as the Bournemouth International Centre and Bournemouth Commercial Airport.
DATE: 04 September 2019
Serviced Apartments Portsmouth

Portsmouth is the UK's island city, a condensed gem of commerce, beaches as well as naval and military development. Prestige Apartments can provide the serviced accommodation Portsmouth business need and require, although we're located in Southampton, the excellent transport links mean the journey can be made in just twenty minutes.
DATE: 26 June 2019
The Best Creative Spaces In Southampton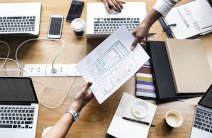 Prestige Apartment's fantastic locations means vising executives, creatives and specialists can all take advantage of these excellent labs and workspaces. All accommodations will suit the modern businessman with homes as stylish and luxurious as these working hotspots. Take advantage of Southampton's city centre locations.
DATE: 26 June 2019
Start Ups You Need To Know About In Southampton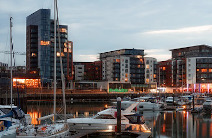 Southampton is a major city for business and tourism in the UK. As Britain's cruise gateway, the city sees a lot of domestic and foreign footfall, but Southampton also has one of the UK's highest export rates for small businesses. An incredible 81% of Southampton SMEs trade abroad. Logistical benefits coupled with a supportive and diverse community makes Southampton one of the best places in the UK to start your new businesses.
DATE: 26 June 2019
Top Tips For Professional Relocation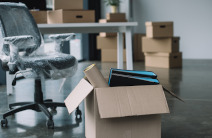 The worldwide job and employment markets are fluctuating so much at the moment, particularly throughout Britain. Instability means that a lot of people are jumping ship, re-training or trying their hand at a new career. Additionally, people are becoming less secure in their positions and are becoming more willing to relocate to ensure their employment. As a result, there is a huge spike in the number of people going through a professional relocation.
DATE: January 2019
Seafood restaurant recommendation:
OCEAN VILLAGE NEWS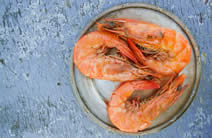 For guests staying in our Ocean Village apartments we'd like to recommend the Jetty Restaurant» at the Southampton Harbour Hotel & Spa. It gets a great 4.5 rating on Tripadvisor, lots of votes for its lunches, as well as high praise for its evening dinner menu. It offers spectacular panoramic views across Ocean Village Marina and, with warmer weather in mind, an extensive outdoor terrace with luxury 'relaxation pods'. As is fitting for its location, the menus have a strong emphasis on seafood serving dishes such as the Jetty Mix Fish Grill, South Coast Crab Croquettes and Turbot Oyster & Shrimp – but with a good sprinkling of meat meals and reasonable choices for vegetarians and vegans too.


DATE: December 2018
News roundup:
PRESTIGE APARTMENTS NEWS

It's nearly the end of another year and all of us at Prestige Apartments Southampton would like to take the opportunity to wish all guests and clients the very best for a Merry Christmas and a happy and prosperous New Year. We're looking forward to some exciting developments in 2019, adding to our Chapel Riverside portfolio and, due to the demand for accommodation near the Highfield University and General hospital, we're now investing in properties in the Bassett and Highfield areas – our first two bedroom apartment will be available soon in the Glenaire area of Bassett, within minutes of the Highfield campus. Finally in the Ocean Village area we are pleased to be able to announce that the Admirals Quay building has now finished so there will less disturbance to residents.


DATE: November 2018
Chapel Riverside update:
PRESTIGE APARTMENTS NEWS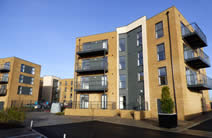 We've now acquired, or are in the process of acquiring, more properties in this exciting new development – ask about availability of 1 and 2 bedroom apartments here. Chapel Riverside apartments are above average quality, but rentals work out less expensive than similar properties in the Ocean Village complex – top quality apartments in Chapel Riverside start at £79 per night for a one bedroom apartment and £89 per night for a two bed apt. They're in a great location, offering easy access to so much that Southampton has to offer– e.g. 0.3 miles from Ocean Village, 0.5 miles from the University, 0.7 miles from Oxford Street restaurants and 1.1 miles from West Quay shopping. See our October Blog post (below) for internal photos and more details.
[PHOTO: ©Prestige Apartments Southampton]


DATE: October 2018
Chapel Riverside apartments:
PRESTIGE APARTMENTS NEWS

Introducing our new apartments in Southampton's Chapel Riverside waterside development (part of the Itchen Riverside project); these apartments are located in a prominent position on the River Itchen and have direct connections to Ocean Village as well the centre of the city. We're offering modern, well furnished and fitted one-bedroom properties within a gated complex – ideal for professionals or university staff on long contracts or for people looking for somewhere to stay while they sort out their relocation in Southampton.
[PHOTO: ©Prestige Apartments Southampton]


DATE: September 2018
Updated Facebook page:
PRESTIGE APARTMENTS NEWS

Just a reminder about our Facebook page, it's had a bit of an update and makeover recently with a smart new look; please come and give us a 'like', view some of our newest properties, see a slide show or two, hear the latest news, read and post reviews of our apartments, and explore our properties via internal pics of our new Ocean Village apartments. Just click here for the Prestige Apartments Southampton Facebook Page»
[PHOTO: ©Prestige Apartments Southampton]


DATE: August 2018
Time for Tea?:
SOUTHAMPTON, OCEAN VILLAGE INFO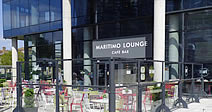 If you're staying with us in one of our Ocean Village apartments you'll be pleased to find there's lots of choice when it comes to eating out in the area. Today we're posting a quick dining out link» so you can see what's on offer in and around Ocean Village Marina – and that includes everything from Spanish (La Regata), Greek (Sulas Greek Taverna) and Indian (Bayleaf kitchen); to traditional British pubs (the Duke of Wellington, the Red Lion or the Dancing Man Brewery), fish and chip places (Mike's Fish & Chips Restaurant) and fast-food burger joints – in fact something for every taste! There are plenty of tea and coffee houses too, both the big chains and local independent cafés (Café Fumee).
[PHOTO: ©Prestige Apartments Southampton]


DATE: July 2018
New Apartments:
PRESTIGE APARTMENTS NEWS

Introducing the newest in our range of less expensive Marina apartments. While most of our larger Ocean Village apartments offer top-of-the-range furnishings and fittings we do also have some smaller, more modestly fitted, properties available at cheaper rates. This is the newest Ocean Village apartment we have at that level and is a one-bedroom property, comfortably fitted out with brand-new modern furnishings. Ideal for young professionals working on long contracts in Southampton and surrounding areas.
[PHOTO: ©Prestige Apartments Southampton]

See our News Blog Archive for a selection of the most relevant earlier articles